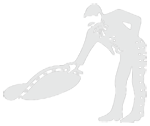 The Best 23 Miles of Mexican Food
The Tucson International Mariachi Conference will host an incredible culinary sampling of the top authentic Mexican eateries from the "Best 23 Miles of Mexican Food" in Tucson.
Join this 5-hour experience to taste the Best Mexican Food experience in Tucson this year. And stay a little longer and indulge in sensational Mariachi Music, Ballet Folklorico, and many more surprises.
The event will highlight some of the most authentic and delicious Mexican food offered in the United States– sampling familiar favorites like tacos, fajitas, and molé to some possibly less familiar classics such raspados, sopes, and elotes.  Featured cocktails, beer and libations will complement the tasting experience.
Tucson is surprisingly home to the most innovative restauranters in the USA and magnified by a uniquely diverse Mexican Food offering north of the border. The highest concentration of restaurants is located within 23 miles of Downtown Tucson.  
Tucson's Mexican food reputation over recent years has extended far beyond our borders, thanks in part to the city's 2015 designation as a UNESCO City of Gastronomy — the only American city with the title — and the appearance of several Tucson restaurants and chefs on national TV including Food TV and the Food Network. (https://www.nytimes.com/2016/08/24/dining/tucson-food-unesco.html)
All of the festival's proceeds will go to the non-profit Tucson International Mariachi Conference (TIMC).
Borderland Spirits, El Rustico, El Antojo Poblano, La Estrella Bakery, Chinito Gordo, Crooked Tooth, and more will all be serving their dishes in an intimate outdoor setting that cannot be missed.
In addition to the food, some of the finest mariachi players will be playing their music, such as Zona Libre, MeXcal, Compania de Danza Folkorica Arizona, Giselle Aubrey, and the Mariachi Aztlan de Pueblo High School. Enjoy the ambience of the MSA Annex, an expansion of the Mercado San Agustin and one of Arizona's hottest new spots.
Some of the best authentic Mexican dishes Tucson has to offer will be served in an all inclusive menu.
So eat, drink, dance, and be merry down on South Avenida with the Tucson International Mariachi Conference at "The Best 23 Miles of Mexican Food" in Tucson at the lovely MSA Annex.
Buy tickets here.
Event starts at 3:00 PM and goes until 8:00.
MSA Annex
267 South Avenida del Convento
Tucson, AZ 85745
November 12th, 3:00-8:00 PM
Price: $60