Folklórico Orientation
Wednesday, April 26, 2017
Casino Del Sol Resort
Grand Ballroom
5655 W. Valencia Rd.
Tucson, AZ 85757
Folklórico Workshops
Wednesday – Friday
April 26 – 28, 2017
Pascua Yaqui Wellness Center
5305 West Calle Torim
Tucson, AZ 85757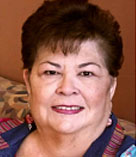 Delfina Alvarez
Folklórico Workshop Coordinator
(520) 838-3913
Email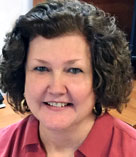 Teri Lagunas
(520) 838-3901
Email
Workshop Levels
Students will be placed in the following levels as determined by instructors on Wednesday morning at the first session which is a warm-up. At this time students will receive the Conference wrist band based on level assignment. Super Masters level will leave for their workshop after the warm-up
LEVEL I (BEGINNERS)
LEVEL II (INTERMEDIATE)
LEVEL III (ADVANCED/MASTERS)
LEVEL IV SUPER MASTERS level is designed for participants who have experience in dance, directing and choreography. Minimum age is 16. NO EXCEPTIONS. Emphasis will be on dance.
Please Note: The Master Instructor will ask a student to STEP DOWN to the appropriate level, if a student registers for masters and does not meet the requirements. Refunds will be made after the conference.
Required Apparel / Trajes
Folklórico students bring Vestuario if you are participating in Student Showcase.
Wear appropriate and comfortable attire.
Tennis shoes are required. (NO dance shoes or sandals) Dance shoes for performances only.
Registration fee Includes:
Instruction by masters of folklórico music with focus on state of Jalisco
Workbook for workshop activities
Workshop ID bracelet (must be worn at all times)
Admittance to Student reception dinner
Admittance to Student Showcase Concert and Fiesta De Garibaldi
Music CD
Espectacular admittance will be offered
Workshops are not meant to be private lessons. One-on-one instruction is not available. The Education Committee reserves the right to reassign participants at the recommendation of an instructor during the initial session.
Participants Showcase
The Showcase is a concert where the participants showcase their talent. Workshop participants will be admitted to the Showcase with their wristbands. If your group would like to perform, please indicate on the registration form.
Only 14 groups (Mariachi & Folklórico combined) will have the opportunity to perform. Performance assignments will be made when registration and payment is received.
Performance time must not exceed 9 minutes. Groups must consist of six (6) or more individuals. Folklorico showcase participants are asked to present bailes from the state of Jalisco.
If you are using recorded music (CD or cassette tape) please submit two copies to the conference office by the deadline. Music should be professionally recorded to ensure quality sound.
Fiesta Garibaldi
The Fiesta Garibaldi is a re-creation of the Garibaldi Plaza in Mexico City featuring food and game booths, mariachis and baile folklórico dancers. If your group would like to perform at the Fiesta Garibaldi, indicate on registration form. Performing groups report to Green Room half an hour before stage call.
• Performance assignments will be made when registration and fee are received.
• 25 groups (Mariachi & Folklórico combined) will be selected to perform.
• Groups may be scheduled to perform at either an indoor or outdoor stage.
• Each group will perform for 30 minutes
• Groups must consist of six (6) or more individuals.
Performance Assignments
Only registered students will appear on stage. Assignments for Fiesta Garibaldi are on a first-come basis when fee is received by earliest postmark.
I.D. Bracelet
Must be worn to gain entrance to any LFTIMC events. I.D. bracelets are non-transferable and non-replaceable. Replacement bracelets will be charged the full amount. If bracelet is altered in any way, for any reason, this will result in your immediate expulsion from all conference events. Workshop participants will be admitted to Fiesta Garibaldi with their wristbands.
Participant Reception Dinner
All registered participants are invited to attend a dinner in their honor on Wednesday, April 26, 2017, at 6:00 pm and are encouraged to join TIMC in music and folklórico entertainment. An adult must accompany children under twelve (12) years and must have a Participant Dinner ticket.
Additional tickets can be ordered online and picked up at the La Frontera office prior to April 12, 2017. Dinner tickets will also be sold on-site.
Participant Pick-Up, Drop-Off
Folklórico participants will pick up registration material and attend orientation at the Casino Del Sol Resort. After orientation, Folklórico Workshops will be held at the Pascua Yaqui Wellness Center. Shuttle will be available to transport students from Casino del Sol to the Wellness and back to the casino. Please make arrangements to be picked up from the casino at the end of the day. Make your own transportation arrangements for other conference activities.
Workshop Music Books
Workshop participants will receive ONLY ONE workbook. A $30 fee will be charged to replace a lost or stolen workbook. Replacements are subject to quantity on hand.
Conduct
Aggressive behavior or physical confrontation will result in dismissal from the conference without a refund. Alcohol or use of uncontrolled and illegal substances during the conference is also grounds for dismissal.
Schedule
Download the 2017 Folklorico Schedule