Mariachi Mass
Saturday April 29, 2017
AVA Amphitheater – Casino Del Sol Resort
5655 W. Valencia Rd.
10:00 A.M.
No charge
Open to the public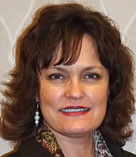 Marybeth Zellon
(520) 838-3913
Email
Features Liturgical Music By A Mariachi Band
You are cordially invited to participate in this open to the public event. This traditional Catholic Mariachi Mass is a beautiful fusion of culture and faith. This solemn celebration is performed by our local Catholic Diocese Priest, featuring Mariachi musicians, vocalists and Folklorico dancers in a colorful procession. The mariachi mass attracts a diverse segment of the community in a celebration that is open to all denominations.
Open to the public.
Saturday
April 29, 2017
No Charge
Open To the Public
Mariachi Mass
Ava Amphitheater
Casino Del Sol Resort
10:00 A.M.
For information about Mariachi Mass
Contact Marybeth Zellon at (520) 440-9294