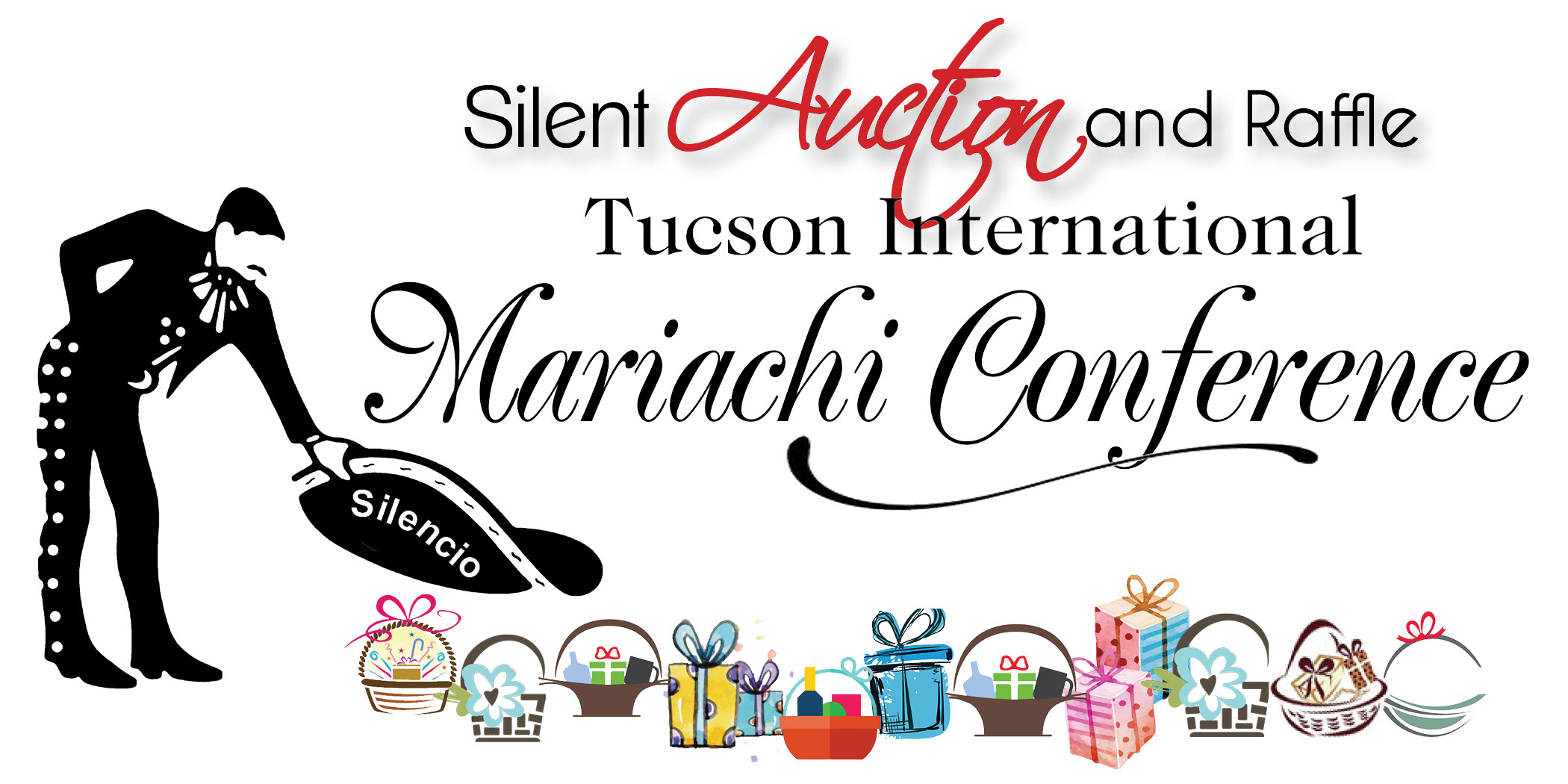 The Silent Auction is NOW OPEN!
Feeling lucky?  Play our 50/50 Raffle!
La Frontera Tucson International Mariachi Conference Silent Auction and Raffle
The Tucson International Mariachi Conference is a much anticipated, 10-day event featuring great music, colorful dance, talented performances, delicious food and beverages and of course, fun! In accordance with the TIMC Mission Statement: To promote awareness of and generate funding for La Frontera Center, a non-profit behavioral health agency servicing the needs of children, families, and adults, and to foster the traditional values of mariachi music and baile folklorico through activities that increase knowledge, artistic and technical experience; the conference affords students of mariachi from all ages and regions of Arizona the rare experience of learning from and performing with internationally celebrated mariachi musicians and seasoned dance troupes. Through cultural exposure and commitment to positive role-modeling, the mariachi conference has demonstrated lasting results of increased efficacy, esteem, and leadership skills in its participants evidenced in its successful celebration of 40 years!
This year La Frontera's Tucson International Mariachi Conference is providing a dynamic opportunity for companies and individual service providers such as yourselves to get involved in honoring the 40th anniversary celebrations. A silent auction and raffle will coincide with the festivities, allowing donating partners creative exposure of their brand through a unique advertising platform. We invite you to contribute in-kind donations, gift certificates, products, and services that best articulate your unique contribution to the Tucson community. Your generous gift will be showcased throughout the week of events accompanied by a short biography of dedication; highlighting your company if desired and/or the meaningful thought behind your much appreciated contribution. The auction will also have an on-line platform through our website allowing for virtual participation from those unable to attend in person.
We envision a colorful display of donations and themed baskets as vibrant and distinctive as the featured events. Let us combine talents and work with you to design a themed specialty basket that could for example, include gift certificates or service provisions with delectable arrays of compatible accoutrements to further entice interest and visibility. Please join us in making this the most spectacular auction of its kind!
The 2022 Tucson Mariachi festivities are anticipated to draw more than 35,000 visitors from Southern Arizona alone! Participation in this eclectic array of events affords a unique sampling of Tucson's heritage, subsequently providing a huge audience of outreach potential delightful for both the participants and partakers alike.
Communities coming together in devising innovative solutions to complex problems has been the mission of La Frontera since its inception. The importance of upholding such values is more essential today than ever. Thoughtful and strategic collaboration has proven to be imperative to the vitality of our communities' culture on so many levels and contributes to the unique diversity that makes Tucson so special. Please have all donations available by March 15, 2023, so we can start the on-line bidding early!!